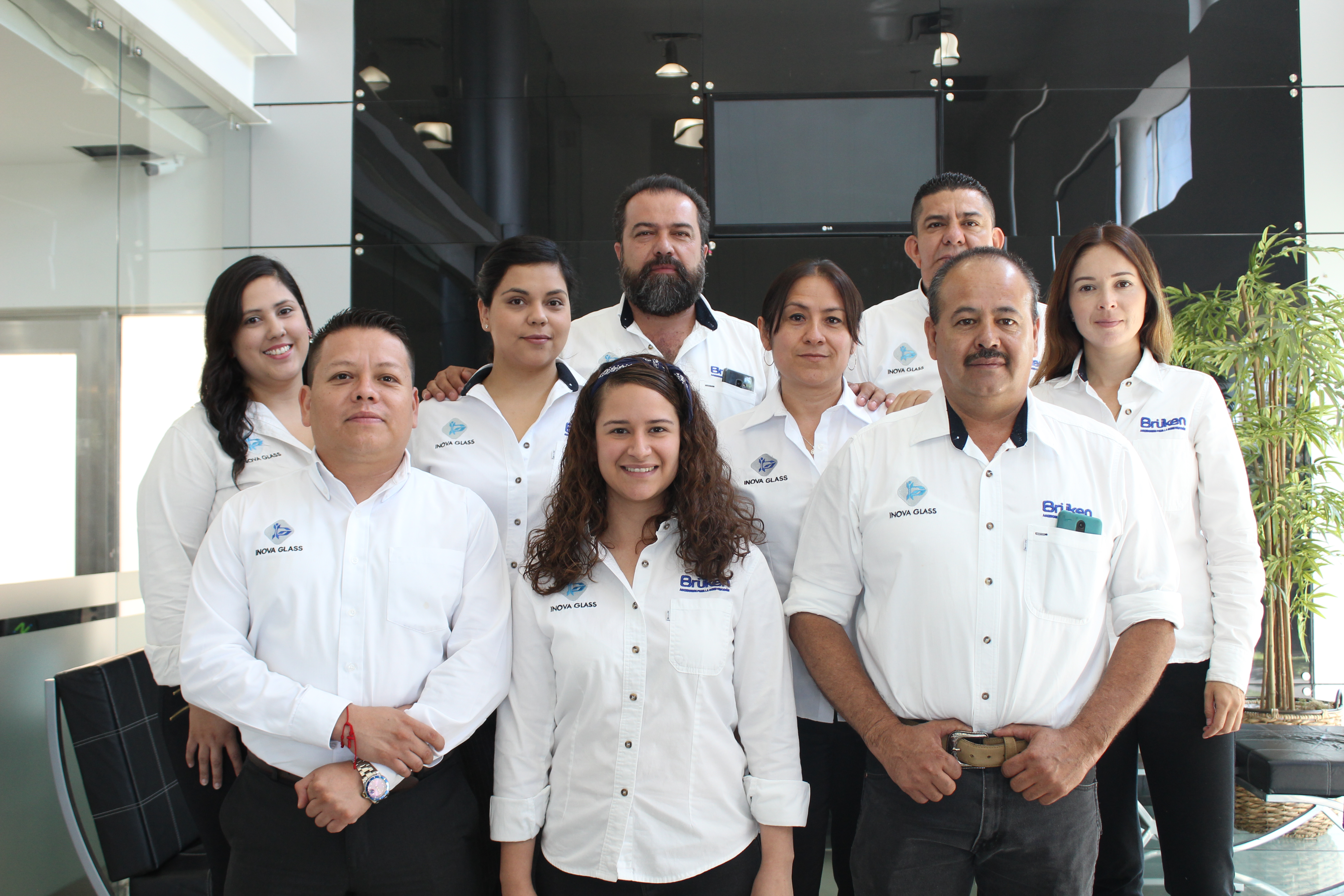 We are a young mexican company. We are national leaders in glass manufacturing.
Our operations started in 2008
INOVA GLASS S.A. de C.V.
Erasmo Domínguez #12303
Col. Nombre de Dios
C.P. 31105
(614) 201 04 90
(614) 201 04 89
ventas@inova-glass.com
Termiglass S. de R.L. de C.V.
Prol. de la Rosa #6 int. B
Col. Metalera
C.P. 83029
(662) 208 28 73
INOVA GLASS S.A. de C.V
Calle Antonio Dueñez #280
Ciudad Industrial Torreón
C.P. 27019
(871) 193 95 02
Cristal Templado de Mazatlán S.A. de C.V.
Plan de Ayala #200
Col. Francisco Villa
C.P. 82127
(669) 133 15 60
(669) 193 41 58
Magnoglass
Av. Chichimeco #103
Parque Industrial Chichimeco
C.P. 20916
(449) 963 93 17
(449) 963 72 81
ISO 9001 is an international ISO norm created by the International Standarization Organization (ISO) which is applied to the Quality Management Systems of public and private organizations, regardless of its size and business activity. It's an excellent working method for the quality improvement of products and services, as well as customer satisfaction.
The so-called Low-E Crystals are products of solar control that allow, due to its transparency, the pass of a wide percentage of natural light while they provide a significat saving in electric energy consumption. This kind of glasses block UV Rays entrance, protecting all type of furniture from decoloration and aging. Due to that, these products need a special treatment and transformation processes for not losing its properties, and Inova Glass is certified  for working with these low emissivity glasses.
This Mexican Official Norm establishes the minimum safety and contention specifications that, as a finished product, the glass used in construction, its installation and finish must meet. This with the aim of reducing injuries risk for the people who's in touch with it, provoked by the broken glass due to human or objects impact, or other external  sources, as well as the protection against force actions, accidental and natural events or by aggressions and vandalism.
The American National Standards Institute (ANSI) is a non profit organization that supervises the standards development for products, services, processes and systems in United States. The 4th Level of cut resistance is given to the gloves which safety is ideal for being used in the glass industry. These are the kind of gloves that Inova Glass incorporate in its daily processes.
Be a socially responsible company that offers architectural and industrial safety glass. Daily promoting a continuous improvement in our processes, satisfying the market needs with constant innovation in our products and services. We are looking forward to be the best option for our clients by having shareholders, staff and suppliers compromised with quality.